Joyce Borgman, author of Stubb's World Awareness books for kids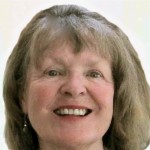 Kids, reading about Stubb, the traveling, dog with TT his Terrible Talking Hungry Tummy is an exciting experience. TT and Stubb are the main characters in my World Awareness books. Stubb has lived in my mind for a long time. In fact, he's part of my family. 
I enjoy being a writer, teacher, and artist.I have a masters in education. I have taught students from all over the world. I'm a Fulbright scholar and taught students in the British Primary in England. For two years I lived  in Rome, Italy. I taught at the International Academy of Rome.The Island of Cyprus, offered another interesting teaching experience. I was a Person to Person Ambassador to Bejing, China. I traveled to China with educators from many different countries.
My first book is, Giggle and Go with Stubb to Italy. I've completed Giggle and Go with Stubb to England. My last book in the series is Giggle and Go with Stubb to France. These books make up a series of three delightful travel books for children that are filled with laughter and learning. Many of the the adventures in my books evolved from my wonderful experiences while teaching students from all over the world.
While  teaching third grade in Rome, Italy I met kids from many cultures. When we visited St Peter's Church and viewed Michangelo's marble sculpture of the Pieta, many of the Italian students didn't know he was Italian and hadn't viewed Michangelo's sculptures or his paintings. 
That experience was motivation for me to start writing World Awareness books for kids. My books are delightful and fun. They're full of Stubb and his wild adventures, as well as presenting an introduction to art and culture. Hopefully remembering there's more to life than Sponge Bob and Barbie etc. In other words, let's hear it for kids, fun, humor and the beauty in our lives.