Contact Us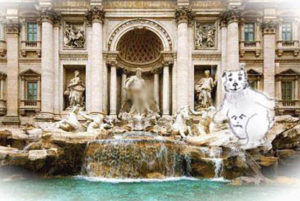 Write to us… send your picture, send a poem or a note….
Here's a poem from Stubb. He usually sings it.
I know dogs don't sing, but Super Stubb sings!!
"Squish plop plop my tummy will jiggle.
I'm off to Italy, with a squish plop wiggle,
I'll eat, and piggle, piggle, piggle."
 STUBB IS WAITING TO HEAR FROM YOU.
               stubbsworld.net