Home of Stubb and Joyce – Stubb makes reading FUN!
 Travel Books for Kids
Read about Stubb, A Dog that chases Adventure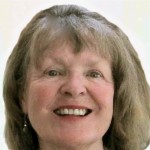 Hi and welcome to fun, humor and adventure. Kids, reading books about Stubb my dog will delight you.  He's a hider, sneaker, peeper and a fighter. He loves adventure and eating. TT his Terrible Talking Tummy makes sure he eats. But in Stubb's heart he longs to be a helper and maybe a hero. 
Stubb travels through Italy, England and France with TT his Terrible Talking Tummy. TT bosses Stubb and complains about being hungry. "Eat more! Eat now! Fill up the tank or you'll get my Attack Pinch."
My World Awareness, chapter books about Stubb, and his travels are for students ages 6 to 10, The books evolved from my experiences while teaching and traveling. The first book is, Giggle and Go with Stubb, to ITALY. The first four chapters are posted on my website under Read Chapter one.
Stubb and I love blogging, so don't miss reading our Blogs.  Stubb continues to critique my drawings. He's worried about the way he looks. "My tail should be longer. My ears aren't right. Don't forget my Talking Tummy." Just click at the top and get ready to SMILE and LAUGH.
Kid's Activities help students draw Stubb and TT and learn about maps in a fun way. Just print out the activity pages and Enjoy.
Stubb always says, "WAKE UP!" There's a whole world out there. You don't want to miss anything, so start reading about Rome, Italy and follow me as I squish plop plot to the colosseum, Trevi Fountain, and St Peter's Square. WATCH OUT  for the MUD DITCH, the angry  COLOSSEUM CATS, mean AUNT GRIM, and my NIGHTMARE." 
In other words, books and reading are fun. Especially when you read about Stubb and his friend, Mrs. Prance. She carries a trusty dishtowel and a food bag. We can't forget about her fantastic ham shanks. . . I mean legs pushed into her extra wide orange and black running shoes.
Stubb's hoping to make new friends. Take time to read about him and send us an email. He's waiting to hear from you. So kids, parents, grandparents, aunts and uncles keep in touch, don't let us down.